Inspiring guides for your vacation to Britain
Home to dynamic cities, charming towns transporting you back in time, scenic beaches and luscious greenery, Britain is an eclectic destination with so much to see and do.
Take a look at our guides below for a few ideas on what you can do whilst across the pond, steering away from the usual London trips for something more unique.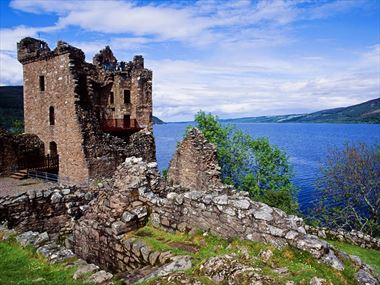 Scotland is a stunning country, filled with natural beauty and outdoor adventure. That includes Loch Ness, the largest lock in Scotland that offers fantastic water sports and stellar vistas. While you're there, look out for the Loch Ness Monster, a mythical monster that people are still hoping to be real.
If you're hoping to experience England's answer to sun, sea and sand, take the long drive from London to Cornwall. Renowned for its incredible surfing, cutesie attractions and delicious fish and chips, Cornwall is a wonderful introduction to the UK's coast.
Talk to our friendly team
1-800-311-6002
Call us 9am-7pm Mon-Fri / 9am-5pm Sat-Sun